San Francisco
Watch sessions on-demand
The virtual conference for the hyperscale data center ecosystem
Beyond Energy: Making an impact on sustainability in computing environments
This session took place on October 14, 2020
Please complete the following form to access the full presentation.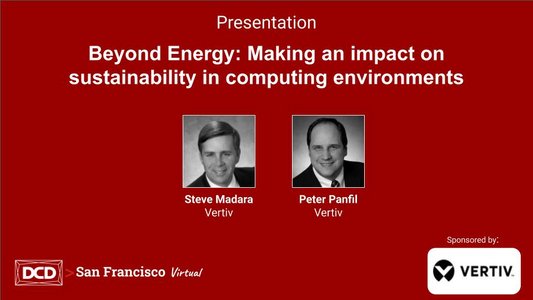 Beyond Energy: Making an Impact on Sustainability in Computing Environments
Sustainability in computing environments doesn't just help the planet, it can also help the bottom line and be a recruiting tool for the generation of socially conscious employees currently in such high demand.  Sustainability may start with curtailing the demand for energy in IT equipment, but the opportunities to make an impact go far beyond electricity. This presentation will share strategies for reducing energy use, increasing efficiency, improving water use effectiveness, and avoiding wasted time and materials.
Brought to You by