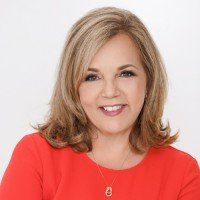 Ivonne Valdes
SVP of Sales - Cloud and Service Provider Segment
,
Schneider Electric (Life Is On)
Ivonne Valdes is the WW SVP of sales for the Cloud and Service Provider Segment at Schneider Electric. She has over 30 years' experience building and implementing transformational GTM strategies in the data center industry. She has driven positive change, managed acquisitions and consolidations, new product development announcements for multiple Fortune 500 companies.
In her current role, she has global sales responsibility to deliver a holistic customer-centric experience, as well as business model and alignment across multiple business units. Under her leadership, Ivonne has delivered double digit growth year on year and taken the Cloud & Service Provider (C&SP) segment from number 5 to 1 at Schneider Electric. As the leader in charge of the company's top segment – with customers such as Amazon, Microsoft, Google, Facebook and Apple .
Prior to Schneider Electric, Ivonne held leadership positions at Hewlett Packard Enterprise and Oracle/Sun Corporation. Always focused on global sales transformation and growth. During her tenure at HPE, she transformed the GTM model to address the changing market dynamics from direct to indirect. In 2014, Ivonne was awarded the HPE customer satisfaction and quality award and in 2016 CRN power-100-the-most-powerful-women-of-the-channel, Top 10 LATINA Executives of the Year for 2015, CRN Women of the Channel 2015 and CRN Women of the Channel 2014