Datacenter-as-a-service
The new series on hybrid IT infrastructure
How are major enterprises leveraging colo and cloud in a post-pandemic world?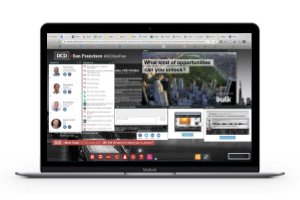 As IT capacity requirements across the enterprise continue to grow, organizations are increasingly embracing hybrid strategies that leverage the most out of colo, the cloud and their existing on-premise infrastructure. This series explores the challenges they face, the technology decisions they need to make and the solutions that are available to them.
Each episode brings together leading technologists and capacity planning professionals to discuss the latest IaaS models, the impact of network virtualization, specialist workload placement, transparency around CSR, what the future holds for their on-premise infrastructure and how they are making more informed decisions.
Thought Leaders

Global Content Partner

Community Partner

Global Training Partner
As a series subscriber, you will...
Learn

from industry experts across 7 episodes, available to stream live or on-demand

Discover

additional resources, like whitepapers & fact sheets, in our resources hub

Network

with your peers in our exclusive networking group, available year-round

Exchange

ideas and knowledge with our virtual roundtables, led by industry experts