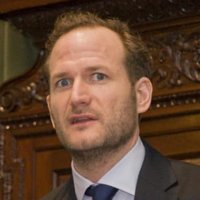 Charles Hoop
Senior Director, IT Category Management
,
Aon
Charles is a senior director for IT category management at Aon Global Spend Management, Prior, Charles was Accenture's IT Category Lead for its Business Process Outsourcing group , where he managed the entire sourcing and procurement pipeline of third-party IT spend for a Fortune 100 client.
Prior to Accenture, Charles was at UBS for eight years where he became a Subject Matter Expert on negotiating wholesale, colocation and proximity datacenter capacity agreements on a global basis.  He completed third party transactions in London, Frankfurt, Singapore, Hong Kong, Tokyo, Latin America and the States.  He also led internal projects to evaluate datacenter buy vs. build economics and determine the market value of the bank's legacy estate.
Before that Charles spent over 10 years in Asia where he founded a building materials trading company in Vietnam. Charles graduated from Miami University and received his MBA from Columbia Business School.