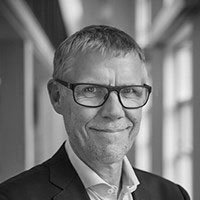 Peder Bank
Managing Director - Nordics
,
Interxion: A Digital Realty Company
Peder has worked on building the infrastructure, organisation structure and customer base for Interxion in Denmark and Sweden since 2000.
Before this he worked in IT at the Nordea Group. His combination of insight and more than 40 years of experience in the IT sector has helped Peder put us in a leading position in the Danish and Swedish colocation market.