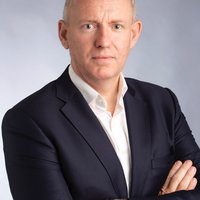 Jonathan Berney
Chief Operations Officer
,
Chayora
With over 30 years of international business experience, in Technology, Finance and Property, before creating Chayora along with his two fellow founders, Jonathan worked as an analyst with Cazenove in London, was CEO of .com, Head of Implementation of an early mobile commerce platform and more recently was a regional managing partner with EC Harris helping organisations with business critical assets transform and outsource including the development of mission critical data centres across Asia.
Jonathan oversaw the mobilisation and operation of Hong Kong's first Tier IV equivalent data centre. As well as working in the Investment Banking and Asset worlds, Jonathan spent three years with Gemini consulting as part of the Cap Gemini group focusing on helping organisations transform their people, technology and physical assets and was part of the leadership team for delivering the world's first public sector e-procurement platform.
Jonathan is passionate about the confluence of physical assets and technology developing the new world of digital infrastructure and enabling business through it. Jonathan sees himself as a closet entrepreneur bringing an entrepreneurial, transformational approach to often traditional industries.
Prior to moving back to Asia 12 years ago, he led a number of development and asset organisations through significant transformations in order to maximise their development and operational performance. These included BAA, Land Securities, London and Continental Railways, American Express, Rail Procurement Agency and the Grosvenor Estate. Jonathan is married to Alexandra who is Dutch and has three children in various stages education in the USA, UK and Hong Kong. He is passionate about Rugby ( despite England's world cup performance), motor racing, wine and fitness in that order.