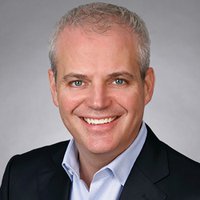 Jon Mauck
Senior Managing Director
,
DigitalBridge
Jon Mauck is a Senior Managing Director, DigitalBridge Investment Management. Mr. Mauck has 25 years of experience investing in, advising and operating communications infrastructure businesses. Mr. Mauck leads the data center investment strategy at DigitalBridge Investment Management and is responsible for the identification, evaluation, consummation, and management of new investments in the data center sector on a global basis.
Previously, Mr. Mauck was a partner in IO Data Centers, a privately held data center company, that developed and operated over 1.5 million square feet of data center space across North America, Europe, and Asia. Mr. Mauck was also a Managing Director and the Global Head of the Technology Infrastructure group at Citigroup's Investment Bank.
Mr. Mauck currently serves on the Board of Directors of Vantage North America, Vantage Europe, Scala Data Centers and Agile Data Centers.
Mr. Mauck was an attorney focused on mergers and acquisitions and received a Bachelor of Arts, with honors, in Economics from George Mason University and a Juris Doctor, with distinction, from Boston College.