Digital Bridge Holdings is reportedly planning to acquire Vantage Data Centers for "well over" $1 billion, including debt, Reuters reports.
Rumors originally swirled late last year that owner Silver Lake Partners was looking to sell the company, formed in 2010 to run the largest wholesale data center campus in Silicon Valley, once owned by Intel.
Building bridges not walls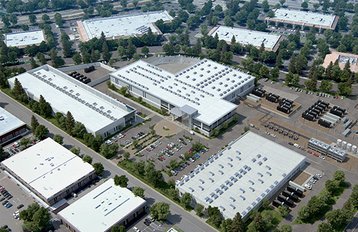 Since taking over the Silicon Valley campus, Vantage has expanded the facility several times - most recently at the end of 2016. It also operates a 68-acre campus in Quincy, Washington, first opened in 2013, that it plans to expand to support up to 55MW of IT load.
Vantage's reported new owner, Florida-based Digital Bridge, has recently begun to amass quite a data center portforlio. The cell tower and communication infrastructure investor last year pivoted to data centers, picking up Dallas-based DataBank for "hundreds of millions of dollars."
Then, just last week, DataBank itself acquired Utah-based C7 Data Centers for an undisclosed sum.
At the time, the chief investment officer of DataBank and principal at Digital Bridge, Jon Mauck, said: "We continue to see compelling opportunities, both organic and acquisition-related, on the horizon."
Digital Bridge, which was formed in 2013, has raised more than $6.3 billion of debt and equity capital to date.