Jeremy Deutsch
Managing Director

,

Equinix Australia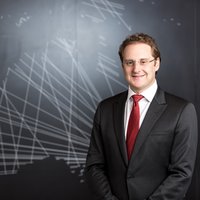 Jeremy Deutsch is Managing Director of Equinix Australia, leading the company's business strategy in the Australian market. In 2018, Mr Deutsch led the company's acquisition of Metronode in Australia, which made Equinix the market leader in the country.
With more than 17 years of experience in the ICT industry, Mr Deutsch joined Equinix in 2008 as Sales Director in Australia, responsible for developing executive customer relationship, leading a sales team to drive revenue growth, and managing projects across teams and regions for seamless delivery of services to customers. In that role, he had ranked as the company's top-performing sales leader in the Asia-Pacific region for three consecutive years.
Prior to joining Equinix, Mr Deutsch was General Manager of Products at Unwired Australia, a SingTel Optus group company, managing product strategy, alliance partnerships and user experience delivery. He also worked for Pihana Pacific, which was acquired by Equinix in 2002, where he supported all aspects of its sales process and managed the life cycle of existing and new products.
Mr Deutsch holds a Bachelor's degree in Economics and Information Systems from the University of New South Wales.