Indian data center operator Web Werks has launched a new data center in Hyderabad in partnership with Iron Mountain.
The Web Werks – Iron Mountain Data Centers Joint Venture (JV) this week announced the launch of its first data center on its campus in the city, located in Telangana state.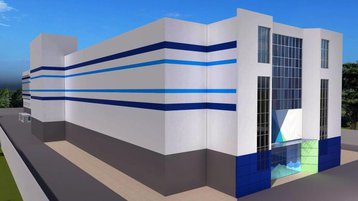 Located in the Kondapur region in Hyderabad, the Tier III quality HYD-1 data center spans 120,000 square feet (11,100 sqm) and offers 5.5MW of IT load in its first phase.
First announced in March 2022, the facility was originally set to go live in Q4 of that year.
Nikhil Rathi, founder & CEO, of Web Werks, said: "Hyderabad is a major technology hub, and is fast becoming an important data center market in India. The Web Werks – Iron Mountain JV is excited to offer customers easy cloud and carrier access, driven by hyperscale demand for an improved connectivity-rich ecosystem in Hyderabad."
Mark Kidd, EVP & global general manager, data centers & asset lifecycle management at Iron Mountain, added: "The HYD-1 data center will help the Web Werks – Iron Mountain JV meet the growing demand for connected, compliant and sustainable data center services in the region. Hyderabad is an emerging data center market witnessing strong demand for data-driven, cloud, and colocation services."
Iron Mountain formed a joint venture with Web Werks in 2021 to develop data centers across India. Web Werks currently has data centers in Mumbai, Navi Mumbai, Pune, Bengaluru (Bangalore), and Delhi.
MUM-2 in Navi Mumbai and BLR-1 in Bengaluru are the two facilities under the JV in operation.