A new data center is being launched in Navi Mumbai, India.
Web Werks this week announced that its Mumbai-2 data center would be launching on January 31st.
The facility will provide 10MW of capacity across 120,000 sq ft (11,150 sqm), is designed to a 'Tier III standard,' and was built in partnership with Iron Mountain Data Center.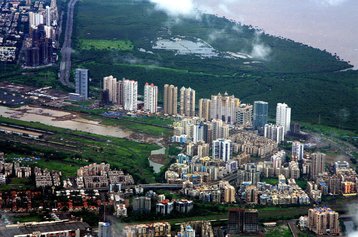 In a LinkedIn post, Web Werks said: "Complementing our existing Mumbai-1 DC, our Mumbai-2 DC will offer enterprise customers the densest interconnection ecosystem in APAC with 200+ ISPs, all major carriers, internet exchanges, cloud service providers, and content delivery networks."
The Mumbai-2 data center project was first announced in March 2021, though initially intended to be a 100,00 sq ft (9,300 sqm) structure with a 12.5MW capacity, and ready for service by mid-2022.
The project's announcement came shortly after Web Werks, alongside Iron Mountain, declared the companies would be pursuing a joint venture that would see the latter investing $150 million over the next two years.
Web Werks currently has data centers in Mumbai, Pune, and Delhi, with upcoming facilities in Bangalore and Hyderabad, both of which were disclosed in 2022.