Indian mobile operator Vodafone Idea (Vi) is close to finally launching its 5G services.
That is according to Kumar Mangalam Birla, chairman of global conglomerate the Aditya Birla Group and one of the shareholders of Vi.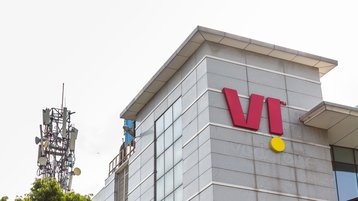 No date for the rollout was provided by Kumar, who spoke to the Indian TV station CNBC-TV18.
The struggling operator, which was created as part of a merger between Idea Cellular and Vodafone India in 2018, has fallen behind in the domestic 5G race so far, as rival operators including Bharti Airtel and Reliance Jio have pushed ahead.
Reliance Jio has already secured more than 20 million 5G customers since the service was launched by the country's Prime Minister Narendra Modi at the beginning of October last year, while Bharti Airtel has surpassed 10 million.
As of the end of last year, Vi had yet to set up a single 5G base station.
The operator acquired 5G spectrum in the 3,300MHz and 26GHz bands during an auction last summer.
But Vi has been hit by some serious financial issues, with the debt-laden operator struggling to pay its dues with its vendor partners after it was saved from the brink of collapse by the Indian government last year after the government acquired a 35.8 percent stake in the company.
The company was recently permitted by the Indian government to convert its dues into equity, as it was allowed to convert $2 billion in interest on dues owed to the sovereign into equity.
Vi reported that it had lost close to 20 million mobile subscribers last year, as the telco revealed that despite growing its overall 4G subscription base, its total mobile subscriptions by the end of December 2022 had dropped to 228.6 million, down from 247.2m a year earlier.