Vantage Data Centers has delivered the third and final facility (WA13) on its WA1 campus in Quincy, Washington.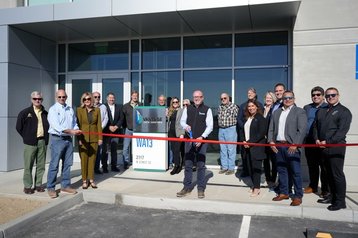 WA13 adds 530,000 sq ft (49,240 sqm) and 64MW of IT capacity to the 68-acre campus, which now totals 89MW across nearly 775,000 sq ft (72,000 sqm) and three facilities.
The facility uses a closed-loop air-cooled chiller system and relies on power from Grant County Public Utility District (GCPUD), which owns and operates two hydroelectric dams producing an average of 1,050MW of power.
"Since we entered the Quincy market in 2011, Vantage has invested more than $1 billion in the development of this campus and directly contributed to the employment of local residents further boosting the greater Quincy economy," said Simon Casey, vice president of construction, North America at Vantage. "We are also grateful for GCPUD's partnership in powering our data centers and appreciate the utility's ongoing efforts to improve transmission infrastructure, capacity, and reliability in Quincy and elsewhere in Grant County. We look forward to a continued, productive partnership with GCPUD as we grow together in the region, as well as expanding our community partnerships to enable a bright future for residents."
First announced in 2011, the Quincy site was Vantage's second campus, after launching the same year on a site in Santa Clara, California, previously owned by Intel. The first Quincy building launched in 2013, offering 9MW across 133,000 sq ft (12,355 sqm). At the time, the company said the site would eventually house four buildings spanning 529,000 sq ft (49,145 sqm) and 55MW.
"It's great to be part of Vantage's ribbon-cutting celebration as they open the doors of their newest data center in Quincy," said Curt Morris, chair and president of the Port of Quincy. "Vantage continues to grow its presence in our community, contributing to job creation and tax revenues to fund meaningful projects and services for our residents. We appreciate their support, and we're excited to continue our partnership to make Quincy a place where our citizens can thrive."
Sabey, Yahoo!, NTT, Microsoft, and CyrusOne are all also present with data centers in Quincy.
More in Construction & Site Selection