Vantage Data Centers is expanding its Ashburn, Virginia, and Santa Clara, California campuses.
Called VA12, the new Vantage facility on its Ashburn campus is the second of five planned data centers on the 42-acre site. Upon completion, VA12 will consist of 36MW of IT capacity and cover more than 250,000 sq ft (23,000 sq m). Its first phase is expected to be operational in early 2021. The entire campus, when built, will include more than one million square feet (92,000 sq m) and 146MW of IT capacity. VA12 will be located next to Vantage's other facility, VA11.
Campus expansion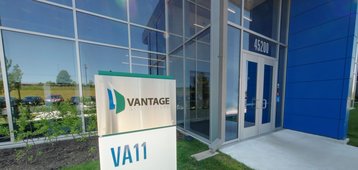 Vantage's California data center is the company's second facility on the Santa Clara II campus. Called CA23, the facility will be 200,000 sq ft (18,500 sq m) and provide 32MW of IT capacity; the facility is slated for completion in the second half of 2021. The Santa Clara campus will include a total of three facilities and 77MW of IT capacity upon completion.
CA23 is located on a nine-acre plot less than two miles from Vantage's other campus which has a total of 77MW and six facilities. When the new campus is finished, both sites will provide customers with a total of nine facilities and 154MW of capacity in Silicon Valley.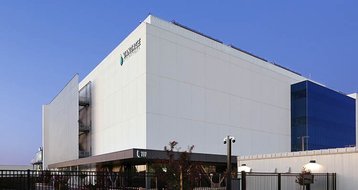 Sureel Choksi, president and CEO of Vantage Data Centers, said: "Vantage continues to experience a heightened global demand for hyperscale data center services. Because our customers want to grow with us across multiple markets, we continue to develop sustainable, state-of-the-art facilities across our portfolio, including in the world's top data center markets."
It has been a busy few years for Vantage as it expanded its European interests. Etix Everywhere, a European colo, was acquired by Vantage back in February 2020. Along with the company came facilities based in Germany, Poland, and Italy. Most recently, the company bought out the Next Generation Data facility in Marshfield, Wales. In July, Vantage completed its acquisition of the data center. NGD is Vantage's sixth European site following its acquisition of Etix. Previous owners, the French firm InfraVia agreed to sell the data center to Vantage back in April.
To bankroll its expansion, Vantage agreed to a portfolio partnership with several investors including Colony Capital and CBRE Caledon. The deal gives Vantage a $1.2bn lump sum in exchange for twelve of Vantage's facilities. Vantage is staying on to manage the data centers for the investors.