An attack on telecoms infrastructure in a West Shropshire village in the UK has caused an estimated £13,000 ($16,000) worth of damage.
Although the amount may not seem hugely significant, it's yet another attack that has been carried out on vital telecom infrastructure.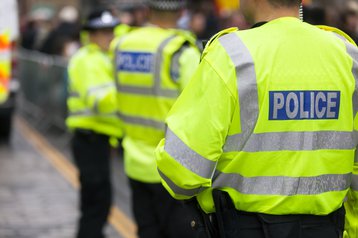 Following the attack in the UK, West Mercia Police has called for any information on the "repeated attacks", which it notes have lasted for four weeks.
Taking to Twitter, West Mercia Police said: "Criminal Damage in Selattyn. A number of incidents have occurred over the last four weeks where damage has been done to broadband installations by damaging the wiring. The estimated cost to repair is the region of 13K."
Another telecoms publication ISPReview suggests that Openreach may be the recipient of the attack.
It follows other attacks on UK infrastructure last year, including a suspected arson attack on Openreach's network infrastructure in Staplehurst, Kent, which brought thousands of homes and businesses offline.
There's also been a rise in copper theft, with another notable attack coming against Openreach in Hertfordshire, UK, in August of last year. Another occasion, saw four men arrested for stealing BT cables in Yorkshire.
Further afield, Somalia's biggest telecoms operator Hormuud accused Somali militant group Al-Shabab of deliberately destroying telecoms infrastructure last year. 2022 also saw fiber lines intentionally cut in France on multiple occasions.
The importance of telecoms infrastructure has been laid bare in places of conflict, in particular Ukraine where the country has been in battle with Russia. A recent report estimates that Russia has caused almost $2 billion worth of damage to Ukraine's telecoms infrastructure since the start of the invasion, just under a year ago.