Openreach has confirmed that thieves are to blame for the disruption caused to Shenley, a village near Watford, which has seen residents lose phone and broadband connections last month.
The telco, which is a subsidiary of BT, said that the damage will cost thousands of pounds to repair, with local newspaper, The Watford Observer, noting that nearly 1.4km worth of copper cable was stolen in August.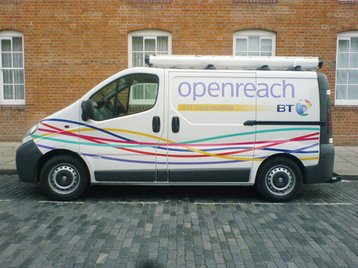 Around 970 homes and businesses in the village were impacted, with Openreach confirming that some disruption is still ongoing, more than two weeks later.
The value of copper has risen in recent times, with theft of these cables rising as a result. Last month four men were arrested in connection with the theft of a BT cable in Yorkshire.
Similar thefts have happened in other parts of the country, with 8,000 people hit by broadband outages in Kent due to thieves stealing copper cables, and 4,000 impacted in Lincoln, in a similar attack.
Openreach has deployed its FTTP service to more than seven million premises across the country, and is one of the UK's biggest full-fiber providers.
In a statement, an Openreach spokesperson said: "These attacks on our network have caused significant damage and unacceptable disruption to the lives of people through the loss of phone and broadband services. Our engineers have been working tirelessly to get customers back into service, reconnecting each line one by one. This complex work will be ongoing until services are fully restored."
It's been a challenging summer for the broadband provider, as its employees, along with BT, as part of the Communications Workers Union, continue to threaten further strike action over pay increases.
Last week 40,000 BT and Openreach workers took to the picket line to continue strike action. BT staged its first nationwide strike action since it became privatized in the 1980s on July 31 and August 1.