BT and Openreach workers staged fresh strike action in the UK as part of ongoing disputes over pay against the telco giants.
The two-day strikes which started yesterday (August 30) and today, follow on from similar action last month where over 40,000 BT and Openreach employees went on strike.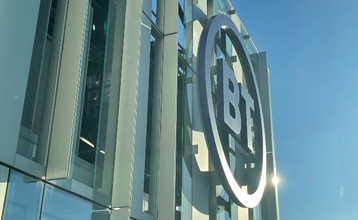 Last month BT staged its first nationwide strike action since it became privatized in the 1980s, when around 40,000 BT and Openreach workers, including engineers and call center workers, went on strike on July 29 and August 1.
These strikes went ahead after the Communications Workers Union (CWU) failed in its talks with BT to get a bigger pay rise for its workers. BT Group awarded a pay increase of five percent on average and eight percent for its lowest paid workers since April 1 2022.
However, the CWU has demanded a bigger pay rise for its workers, saying that the £1,500 pay rise offered by BT isn't enough, arguing it's instead a real-terms pay cut due to inflation rising by 11.7 percent.
The Union noted that BT CEO Philip Jansen had received a 32 percent pay rise including bonuses and stock options, to £3.5 million, while BT made £2 billion ($2.4bn) in profit last year and gave out £700m ($843m) in dividends.
"The disruption caused by this strike is entirely down to Philip Jansen and his ridiculous refusal to speak to his workers about a fair pay deal," said CWU general secretary Dave Ward.
"These are the same workers who kept the country connected during the pandemic. Without CWU members, there would have been no home-working revolution, and vital technical infrastructure may have malfunctioned or been broken when our country most needed it."
In a statement last month, BT said it was "disappointed" but respected the decision of its workers to go on strike, noting it awarded its 'best pay award it could'.
30,000 Openreach engineers and 10,000 BT call center workers have taken to the picket lines during the latest strikes.
These strikes coincide with further strikes at the Royal Mail, while there's been numerous disruptions throughout the summer in the UK, due to rail union walkouts.