The Communication Workers Union (CWU) has said that two days of strikes at UK telecommunications company BT should serve as a "wake-up call" to the executives.
Around 40,000 employees went on strike on July 29 and August 1 after a below-inflation pay rise amid a cost of living crisis.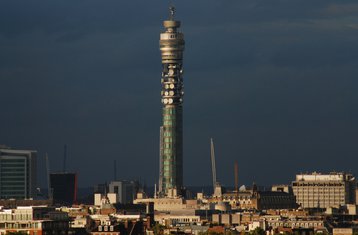 The first strike in more than 35 years was called after the CWU said that a £1,500 ($1,800) pay rise for 58,000 staff in April was an effective pay cut due to inflation of 9.1 percent (the Retail Price Index puts it at 11 percent) and tax increases.
The union noted that CEO Philip Jansen received an effective 32 percent pay rise, including bonuses and stock options, to £3.5 million. The company made £2 billion ($2.4bn) in profit last year and gave out £700m ($843m) in dividends.
"Huge congratulations to our members in BT and Openreach for fighting back against an intransigent employer, and showing them we mean business, by supporting two days of strike action," the CWU said.
"The rock solid, support should be a wake-up call to Philip Jansen and the BT Board, that you not only voted for strike action but that you are willing to take it, in order to get the pay rise, you have earned."
The strikes delayed repairs and customer service responses, but did not lead to any major outages or fundamentally disrupt BT's 5G roll-out.
Lisa Nandy, shadow leveling up secretary, for nominally left-wing party Labour met with communications workers at the strike.
The move comes a week after the opposition party's leader, Sir Keir Starmer, sacked a junior spokesperson on transport, Sam Tarry, for joining rail workers on a picket line. Nandy, however, warned Starmer about her plans, while Tarry is accused of giving interviews without permission.
Deputy Labour leader Angela Rayner also met with CWU heads behind closed doors and called on BT to sit down with the union to "agree a fair pay deal."
The union has suggested that it may call for further strikes, as well as deeper 'rolling' industrial action impacting regions and departments of strategic importance.
BT has yet to re-enter negotiations.
The strikes come amid wider industrial action in the UK as living costs outpace earnings. Among those striking are UK train drivers, Ryanair cabin crew, EasyJet pilots, London Underground workers, Postal workers, and container ship port workers.
In response to the increasing number of strikes, the UK government has overturned a law that blocked the use of agency workers to replace strikers - despite Britain's biggest recruitment and staffing companies warning that it would just inflame strikes, not end them.
Companies including Hays, Adecco, Randstad, and Manpower called the move "unhelpful."