The US could be set to pump $52 billion into the domestic semiconductor industry, leading to seven to 10 new chip fabs.
US Commerce Secretary Gina Raimondo made the claim outside a Micron Technology factory, where she added that she hoped the government funds would help spur an overall "$150bn plus" spending spree from federal and state governments, as well as the private sector.
Pay for it and they will come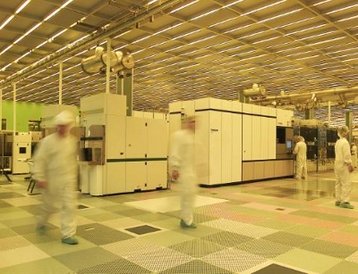 "We just need the federal money... to unlock private capital," Raimondo said, Reuters reports.
"It could be seven, could be eight, could be nine, could be 10 new factories in America by the time we're done."
Senate Democratic Leader Chuck Schumer - whose state includes GlobalFoundries' main facilities - unveiled legislation to spend $52 billion on semiconductors over five years.
The bill has bipartisan support, with backing from politicians seeing it as both an infrastructure investment, and a way to compete with China.
$39 billion would go to production and R&D incentives, while $10.5 billion would be spent on the National Semiconductor Technology Center, National Advanced Packaging Manufacturing Program, and other R&D programs.
The bill could still change, with Republican Senator John Cornyn seeking to remove provisions that would see government contractors paid no less than the locally prevailing wage, as stipulated under the Davis-Bacon Act.
A global semiconductor shortage has impacted economic growth, and hurt hundreds of sectors. Among the worst hit is the automotive industry, with AlixPartners estimating that production line shutdowns will cost the sector $110 billion this year - on top of billions in lost sales in 2020.
Beyond the immediate semiconductor crunch, which will not be solved by US investment due to the time it takes to build a fab, the country is concerned about its declining domestic industry.
The heart of the modern world is now primarily manufactured in Taiwan, putting the US in a precarious position if tensions with China spiral.
The EU also hopes to boost manufacturing, while South Korea this year unveiled a breathtaking $451bn semiconductor investment plan.