The US has banned approvals of new telecommunications equipment from Chinese vendors Huawei and ZTE, amid national security fears.
The Biden Administration has said that two vendors pose "an unacceptable risk" to US national security.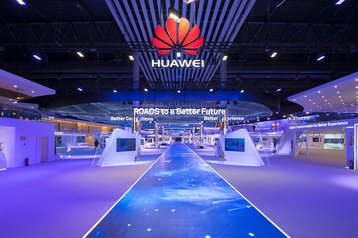 Implementing the latest approvals is the Federal Communications Commission (FCC), which has confirmed it will bar the sale or import of equipment made by Huawei and ZTE.
The US regulator is also barring the sale or import of kit made by other Chinese firms including Dahua Technology Co, video surveillance firm Hangzhou Hikvision Digital Technology Co Ltd, and telco Hytera Communications Corp Ltd.
It comes around six weeks since the FCC said it was seeking to implement a ban on the vendors, while the regulator first outlined plans to ban the companies on its covered list of vendors.
In a statement, FCC Chairwoman Jessica Rosenworcel said: "These new rules are an important part of our ongoing actions to protect the American people from national security threats involving telecommunications."
All four commissioners voted in favor of the ban, which was supported by two Democrats and two Republicans.
Reuters noted that none of the impacted vendors commented on the ban apart from Hikvision, which still hopes to serve its US customers in line with FCC regulations.
"This decision by the FCC will do nothing to protect US national security, but will do a great deal to make it more harmful and more expensive for U.S. small businesses, local authorities, school districts, and individual consumers to protect themselves, their homes, businesses, and property," Hikvision said.
This latest approval follows the trend in recent years between the US Administration taking a stern stance with Chinese vendors, with previous President Donald Trump signing an executive order in May 2019 aimed at giving the federal government power to block US companies from purchasing any foreign-made telecommunications equipment deemed a national security risk.
The move was particularly focused on Huawei, and led to the vendor facing severe restrictions on its use of Google Mobile Services (Android OS), which in turn severely hurt Huawei's smartphone business.