The Federal Communications Commission (FCC) is poised to ban approvals of telecoms equipment from Chinese vendors Huawei and ZTE in the US on national security grounds.
According to a document posted by the FCC, its chairwoman Jessica Rosenworcel circulated the proposed ban to the other three commissioners for final approval.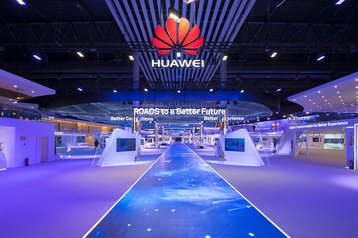 If the ban is implemented, the companies will not be allowed to sell new equipment in the US, unless authorized.
The ban is also reported to include three other Chinese tech firms including Hytera Communications Corp, Hangzhou Hikvision Digital Technology Co, and Zhejiang Dahua Technology Co.
The FCC barred Huawei and ZTE back in 2019, as it voted to bar the use of its $8.5 billion a year Universal Service Fund to purchase equipment and services from the vendors. The funding is used to subsidize US broadband deployment and services.
Last year the two vendors were called security risks to the US, with the FCC noting close links to the Chinese Military and China Communist Party.
The US has long been trying to shift away from using Chinese telecommunications companies, with severe restrictions imposed on Huawei in 2019 that saw the vendor placed on the US Entity List, and denied Huawei the use of Google Mobile Services, effectively ending its production of smartphones with Android services, while severely damaging its smartphone business outside of China.
Meanwhile, ZTE has only just come off the US's probation list after serving five years under supervision. The probation was imposed in 2017 after the company pled guilty to illegally shipping US technology to Iran. From that point on, the company was policed by court-appointed monitor James Stanton. ZTE agreed to pay a $900 million fine.
Expensive to remove
The cost to remove Huawei and ZTE kit has been more expensive than initially thought, with the FCC initially budgeting $1.9 billion for the removal of the kit, as part of its Secure and Trusted Communications Networks Reimbursement Program.
However, US telecommunications operators have asked for $5.6 billion in funding to replace Chinese network equipment in the US, said the FCC earlier this year, which has since sought to push for more funding to cover the shortfall.
The FCC's program allowed for carriers with under 10 million customers, as well as schools, libraries, and healthcare providers, to get funding to replace the equipment.
"We've received over 181 applications from carriers who have developed plans to remove and replace equipment in their networks that pose a national security threat," Jessica Rosenworcel told Congress in February.
"While we have more work to do to review these applications, I look forward to working with Congress to ensure that there is enough funding available for this program to advance Congress's security goals and ensure that the US will continue to lead the way on 5G security."