The FCC has announced the filing window for US CSPs to apply for funding to replace Huawei and ZTE communications equipment from small and rural networks across the US.
The agency said the filing window for the Secure And Trusted Communications Networks Reimbursement program will open October 20 and close January 14, 2022.
The Commission has established the $1.9 billion Reimbursement Program to reimburse providers of communications services with ten million or fewer customers to cover costs incurred in "the removal, replacement, and disposal of covered communications equipment or services that pose a national security risk" from networks.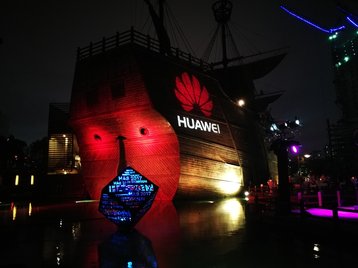 Communications equipment or services produced or provided by Huawei or ZTE obtained by providers on or before June 30, 2020 are eligible for reimbursement. Costs incurred prior to April 17, 2018 will not be reimbursable. Participants have to list equipment (with supporting documents) and its location, as well as a description of the site (cell tower, office, operations center, etc.).
The FCC said it recognizes that comparable replacements for older networks may not be available in the marketplace. And so, for example, replacing older mobile wireless networks with 4G LTE equipment or service that is 5G ready would be treated as a comparable replacement. Replacing a microwave backhaul with fiber backhaul or replacing last-mile fixed wireless links with fiber-to-the-premises (FTTP) is considered a technology upgrade.
Costs associated with a new tower may be reimbursable and will be considered on a case-by-case basis.
Once the filing window closes, all applications will be evaluated by the Reimbursement Program Fund Administrator. The application review period is anticipated to be completed in early Q2 2022.
Granted applications will receive a funding allocation commitment with the US Treasury based on the estimated costs for removing, replacing, and disposing of equipment and services. Applicants can apply for the funds to be transferred.
A well as CSPs, the FCC said communications providers could include schools, libraries or health care providers, or consortiums thereof.
In 2019, FCC prohibited the use of subsidies provided by the Universal Service Fund ban to buy Huawei and ZTE's gear for telcos looking to provide service in rural and poorer areas.
But the US government repeatedly extended the deadline on a ban against Huawei to allow rural telcos to buy its cheaper technology to help with their expansion plans.
Then the FCC reversed course in 2020 and said that not only was the equipment fully banned, but that telecoms companies had to rip-and-replace all existing Huawei and ZTE equipment, along with tech from Hytera, Hikvision, and Dahua.
At the time, the agency said it would provide $1bn in compensation, but this was increased to $1.9bn as part of the second Covid-19 stimulus bill. The Rural Wireless Association claimed at the time that was still not enough.
In the UK, BT began the process of ripping Huawei technology out of 12,000 cell towers and sites it has around the country in May. The telco previously said removing the Chinese company from its networks will cost around £500 million ($700 million).
In August Huawei said it was focused on 'surviving the next five years' amid declining revenues.