The US government will financially compensate telecoms companies that were forced to replace Huawei and ZTE networking equipment.
The Federal Communications Commission has agreed to give up to $1.9 billion to communications providers that have 10 million or fewer subscribers.
The companies were told in February 2020 to remove the Chinese equipment due to alleged security concerns.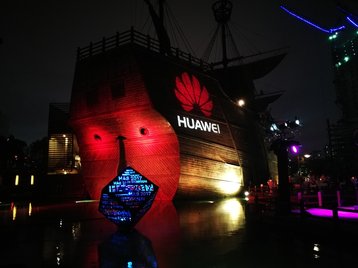 In 2019, FCC prohibited the use of subsidies provided by the Universal Service Fund ban to buy Huawei and ZTE's gear for telcos looking to provide service in rural and poorer areas.
But the US government repeatedly extended the deadline on a ban against Huawei to allow rural telcos to buy its cheaper technology to help with their expansion plans.
Then the FCC reversed course in 2020 and said that not only was the equipment fully banned, but that telecoms companies had to rip-and-replace all existing Huawei and ZTE equipment, along with tech from Hytera, Hikvision, and Dahua.
At the time, the agency said it would provide $1bn in compensation, but this was increased to $1.9bn as part of the second Covid-19 stimulus bill.
The Rural Wireless Association claims that that is still not enough, and said that the process needed to be easy for telcos to gain funds.
"Timely disbursement of funds to eligible providers is essential to a quick and smooth transition of communications networks as many rural providers are currently struggling to garner sufficient funds and equipment to begin the replacement and removal processes in their networks amid a global pandemic and global supply chain shortage," the association said in an April letter to the FCC.
In a statement, Huawei said that "the FCC initiative only creates extraordinary challenges for carriers in the most remote areas of the US to maintain the same high level and quality of service they provide to their customers without disruption.
"These rules will deny consumers broadband connectivity, disrupt business, education and emergency response and cost tax payer's money, while ultimately failing to achieve the core objective of actually providing greater security. It is simply using policy in an effort to make a geopolitical statement."
In the UK, BT began the process of ripping Huawei technology out of 12,000 cell towers and sites it has around the country in May. The telco previously said removing the Chinese company from its networks will cost around £500 million ($700 million).