United Microelectronics Corporation (UMC) is ramping up the production of larger 28-nanometer chips to meet increased demand for semiconductors at a time of strained supply.
The Taiwanese semiconductor firm said it would add capacity for manufacturing an additional 20,000 wafers a month at 28nm at an existing fabrication plant in Tainan.
Every semiconductor firm and their dog expanding during chip shortage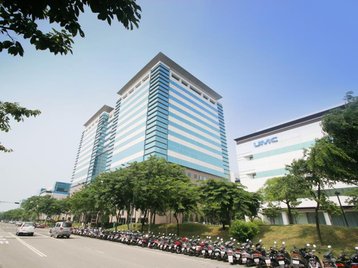 The announcement will cost the company $2.3bn, but is made under a deal that commits several of UMC's largest customers to pay deposits upfront and guarantee certain orders at a fixed price.
UMC said the deal was an "innovative, win-win" arrangement. "This will strengthen our financial position to capture the market opportunity," said Jason Wang, UMC president.
"There is a supply-demand imbalance in mature nodes," added Liu Chi-tung, UMC CFO. "We have seen lots of capacity expansion in advanced nodes, but companies have not addressed the mature nodes. There are lots of critical components on those nodes."
In its most recent quarterly results, UMC declared revenues of NT$47.10 billion (US$1.68 billion), up four percent on the previous quarter.
AMD, SK Hynix, and Texas Instruments all posted strong quarterly results this month amid high demand. Rival chip firm TSMC has announced several expansion projects to try and cope with increased demand for chips amid limited supply, including $2.89 billion for a "mature technology" capacity increase.
Samsung this week said its lost 300-400 billion won ($270m-$360m) after it was forced to shut down its Austin-based S2 foundry during Texas' Storm Uri. The outage also impacted NXP and Infineon fabs, while a fire at a Renesas fab in Japan also impacted production. These incidents put added pressure on a heavily strained supply, with a global semiconductor shortage predicted to last for years.