AMD beat Wall Street estimates and significantly increased its data center revenue, despite claims by rival Intel that server chip demand had fallen.
Chipmakers SK Hynix and Texas Instruments also posted strong growth in their latest quarterly earnings report.
Eypc results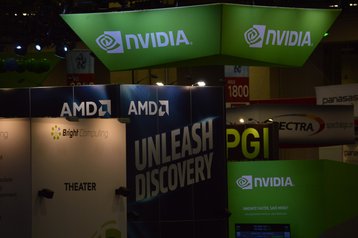 "In the first quarter, data-center product revenue more than doubled year-over-year and represented a high teens percentage of our overall revenue," AMD CEO Lisa Su said.
"We expect data-center product revenue to grow significantly as we go through the year driven by our strong pipeline of new cloud, enterprise, and HPC wins."
Su said that the success was based "on the strength of cloud," the reverse of what Intel said at its earnings call earlier this week.
Intel saw its Data Center Group revenue fall more than 20 percent, with the company claiming that cloud customers were still "digesting" all the chips they had acquired in 2020.
"Cloud demand was particularly strong in the quarter as Tier 1 providers expanded their Epyc processor deployments to power more of their internal infrastructure and introduced 11 new AMD powered instances," Lisa Su said.
Chipmaker SK Hynix saw sales increase 18 percent to 8.49 trillion won ($7.6bn), and said that it expected demand of DRAM and NAND to grow for the year ahead. The company is in the midst of acquiring Intel's NAND business for $9 billion.
Texas Instruments also posted strong earnings, beating out analyst expectations. The company posted revenues of $4.29 billion as demand for its chips increased.