The UK government has pushed back a decision on whether a Chinese company can buy the country's largest semiconductor factory.
Chinese-owned Nexperia announced it would acquire the Newport Wafer Fab for a reported £63 million ($77m) in July 2021, but the deal has been on hold since.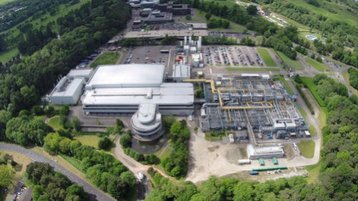 Then-Prime Minister Boris Johnson requested that national security adviser Sir Stephen Lovegrove look at the acquisition last year after media attention. In May, the head of Wingtech, the Chinese company that owns Dutch-based Nexperia, traveled to UK in an effort to win over government officials.
That trip did not appear to be successful - following the visit, an official "full national security assessment" was launched a week later. The assessment, led by then-business secretary Kwasi Kwarteng, was originally set to last 30 business days, but was pushed back another 45 days in July.
This latest deadline has also been missed, with the review now moved to 3 October.
"The Secretary of State has agreed a voluntary period with Nexperia BV regarding their acquisition of Newport Wafer Fab, to consider whether to make a final order under the National Security and Investment Act and, if so, what provision a final order should contain," a government spokesperson said in a statement.
This week, Kwarteng was appointed the UK's new chancellor under new Prime Minister Liz Truss. Jacob Rees-Mogg has been made the business secretary.
More in IT Hardware & Semiconductors