The head of Wingtech Technology plans to travel to the UK to meet with politicians as his attempted acquisition of the country's largest chipmaker faces an uphill struggle.
Zhang Xuezheng, also known as Mr. Wing, hopes to acquire the Newport Wafer Fab via Wingtech's European business Nexperia.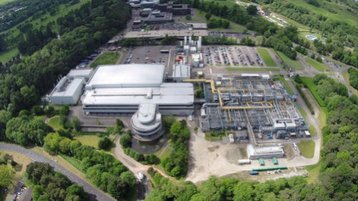 The Newport Wafer Fab produces around 8,000 200mm wafers a week, primarily for the automotive and medical markets. While the UK's largest fab, it represents just a small fraction of global production.
The acquisition was first announced last July, with Nexperia to take over the single-fab company for a reported £63 million ($77m).
The deal was not initially set to be reviewed under the newly introduced National Security and Investment Act, but political and public pushback forced the government to open a review.
Prime Minister Boris Johnson requested that national security adviser Sir Stephen Lovegrove look at the deal last year, with the investigation still ongoing.
Key to the investigation are the fab's UK government research contracts, including defense-related projects, as well as Wingtech's links to the Chinese state.
In an effort to seal the deal, Nexperia executive Toni Versluijs is meeting with UK officials this week.
He told The Mail on Sunday that Nexperia was "a Dutch company with primarily European heritage," an argument that the wholly-owned company has turned to throughout the acquisition process.
But the paper reports that the Chinese head of the entire company, Zhang Xuezheng, is set to fly to the UK "within weeks" to make his case for the company.
More in IT Hardware & Semiconductors