Nexperia plans to acquire the UK's largest chip manufacturer, Newport Wafer Fab.
Technically based in The Netherlands, semiconductor company Nexperia is wholly owned by China's Wingtech. An analysis of the company by Datenna found that at least 30 percent of Wingtech's ownership could be traced back to the Chinese government. It has also received state subsidies for its consumer electronics manufacturing plants in China.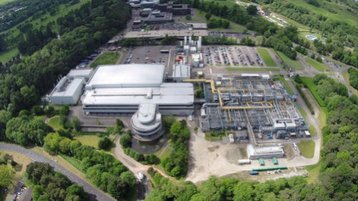 Based in South Wales, the Newport Wafer Fab produces around 8,000 wafers a week. The 200mm wafers are primarily used by the automotive industry, which is suffering from the brunt of the current global semiconductor shortage.
Despite the critical nature of semiconductor fabs and growing hostility towards Chinese investors, the acquisition is not being reviewed under the newly introduced National Security and Investment Act.
This is surprising, Tom Tugendhat, head of the UK government's China Research Group and chairman of the Foreign Affairs Select Committee, told CNBC.
"The semiconductor industry sector falls under the scope of the legislation, the very purpose of which is to protect the nation's technology companies from foreign takeovers when there is a material risk to economic and national security," he said. "When the UK signed the Carbis Bay G7 communique, we pledged to take steps to build economic resilience in critical global supply chains, such as semiconductors. This appears to be an immediate and very public reversal of that commitment."
He added that the government is "yet to explain why we are turning a blind eye to Britain's largest semiconductor foundry falling into the hands of an entity from a country that has a track record of using technology to create geopolitical leverage."
The company, which CNBC reports sold for around £63 million ($87m), is rather small when compared to market leaders. Taiwan Semiconductor Manufacturing Co, for example, can spend tens of billions on a single fab, and expects to spend $100bn over the next three years.