The British government has pushed back its decision on whether a Chinese company can acquire the UK's largest semiconductor factory.
Exactly one year ago, Wingtech Technology's Nexperia announced it would acquire the Newport Wafer Fab for a reported £63 million ($77m). Wingtech is a Chinese company, with purported ties to the state. Based in South Wales, the Newport Wafer Fab produces around 8,000 wafers a week, making it a small facility compared to major fabs operated by rivals TSMC, Intel, and GlobalFoundries.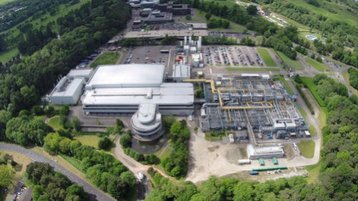 The Nexperia deal was not initially set to be reviewed under the newly introduced National Security and Investment Act, but political and public pushback forced the government to open a review.
Prime Minister Boris Johnson requested that national security adviser Sir Stephen Lovegrove look at the deal last year, but it was not clear what the investigation involved. In May, the head of Wingtech traveled to UK in an effort to win over government officials.
Following the visit, an official "full national security assessment" was launched into the deal last week. The government was set to have 30 working days to carry out the assessment, extendable by up a further 45 working days.
Business secretary Kwasi Kwarteng has now officially decided to extend the assessment by the 45 days.
Kwarteng is still the business secretary, a notable feature in a week when 50 ministers quit their positions in government. Following years of scandals and a recent no-confidence vote, Conservative politicians turned on Prime Minister Boris Johnson after it emerged he had knowingly hired and defended a serial sexual assaulter.
Dozens of ministers quit their positions following the revelations, including chancellor Rishi Sunak. Johnson appointed Nahim Zahawi as Sunak's replacement, only for the minister to tell the PM to quit.
Kwarteng did not quit, initially publicly sticking with the leader, before canceling planned media appearances. He is believed to have privately urged the PM to step down.
Today, Boris Johnson said he would resign, but intends to carry on as prime minister until October while a new leader is chosen. The Newport decision is now expected in early September.
More in Standards & Regulations