The UK government has opened up a "full national security assessment" into the acquisition of the country's largest semiconductor factory by a Chinese company.
The investigation into the Newport Wafer Fab will be led by Business Secretary Kwasi Kwarteng. The government has 30 working days to carry out the assessment, extendable by up a further 45 working days.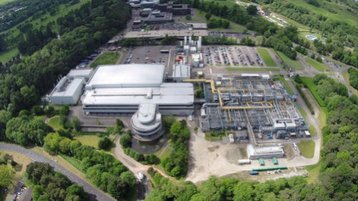 Last July, Wingtech Technology's Nexperia announced it would acquire the Newport Wafer Fab for a reported £63 million ($77m). Wingtech is a Chinese company, with purported ties to the state.
The deal was not initially set to be reviewed under the newly introduced National Security and Investment Act, but political and public pushback forced the government to open a review.
Prime Minister Boris Johnson requested that national security adviser Sir Stephen Lovegrove look at the deal last year, but it was not clear what the investigation involved. Earlier this month, the head of Wingtech traveled to UK in an effort to win over government officials.
Now an official national security assessment has been launched.
Key to the investigation are the fab's UK government research contracts, including defense-related projects, and its position as the largest chip fab in the country. However, it represents a small portion of the world's semiconductor supply.