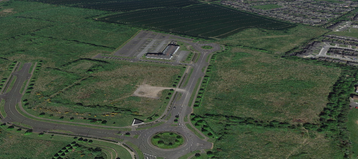 During a presentation to Meath County Council last week in relation to an application for a 110kV gas-insulated electricity substation beside the Amazon facility, there were indications that two further data centers were being planned in the future.
The Independent reports Cllr Elaine McGinty said the people of Drogheda 'would be surprised' to learn that two further data centers were being planned on the site.
The submission states that the new plant will be vitally important for future development on the site, and the decision will be made by An Bord Pleanala, an Irish judicial body that decides on planning decision appeals.
State Street Bank is reportedly leaving IDA park, while plans for a hotel and coffee shop never materialized.
"There will be local disappointment that not many jobs are going to be created in the business park and there certainly won't be a hotel," Cllr Paddy Meade said.
AWS is continuing the rapid expansion of its data center footprint across the British Isles. The company recently submitted plans to build two new data centers in Dublin to accompany the existing facility at Clonshaugh Business and Technology Park, and DCD was able to reveal AWS was behind plans to build two data centers at the UK's Didcot A Power Station.
Last week Amazon founder Jeff Bezos announced plans to step down from his role as CEO with AWS CEO Andy Jassy due to take over later in the year.