AWS has submitted plans to build two data centers in Dublin, Ireland.
Plans by Mullins Developments to Dublin City Council show the firm is looking to build two two-story data center buildings for Amazon at Clonshaugh Business and Technology Park.
Each data center building is to be 16,676 sq m (179,500 sq ft) and 16 meters (52.5ft) high in the park, located north of the capital near Dublin airport. The Irish Times reports that Dublin City Council has requested additional information on the proposals and a final decision will be made later in the year.
AWS already has an existing facility on the Clonshaugh site, as do a number of other companies including Digital Realty and Vodafone. The company also has a number of other facilities located around Dublin, and the Irish Times says Amazon has spent around €2 billion ($2.4 billion) on its network of data centers in Ireland over the last ten years.
AWS continues growth and dominance as Bezos steps down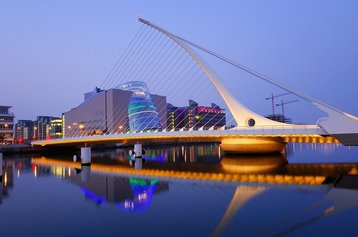 AWS continues to see rapid growth and lead the public cloud space. The company reported revenues of $12.74 billion for Q4 2020 with full-year revenue of $45.37 billion representing a 30 percent year-on-year increase from 2019.
AWS has long been a major profit center for the company, accounting for 10 percent of the company's sales and 52 percent of its profit in the last quarter alone, compared to the large losses seen at Google Cloud subsidized by the company's search business.
This week saw Amazon founder Jeff Bezos announce plans to step down from his role as CEO to become executive chairman, with AWS CEO Andy Jassy to take over as head of the whole company. Jassy has led the cloud division since its launch in 2006.