Vodafone Ireland is to spend €7 million ($8m) boosting its data center in Dublin Ireleand, as the multinational telco aims to improve its cloud business in Europe. 
The investment will create 20 new jobs at Vodafone Ireland, in addition to the 120 staff that have been recruited in the past 12 months.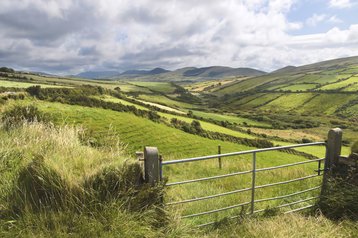 Growth in hosting
The upgrade of the Dublin facility in Clonshaugh will support growth in its managed hosting, private cloud, colocation, and infrastructure-as-a-Service (IaaS) offerings, as Vodafone seeks more corporate and public sector cloud and hosting clients.
"Customers want to talk to an organisation that understands the data journey from the device to the network into the data center, into the cloud, and it's easier to manage if one company can do it all," said Anne Sheehan, enterprise director at Vodafone Ireland. The extra investment is earmarked for improvements in capacity for the telco's enterprise customers, Sheehan told The Irish Times.
The new data center services will be available to clients from the end of October 2015. 
Vodafone said the new services will blend with existing cloud and hosting offerings across its network of 18 data centers in the UK, Germany and South Africa.
Demand for cloud and data center services, without the complexity traditionally created by IT departments, will give companies the agility that has eluded them, said Vodafone Ireland head of enterprise product management Liam O'Brien.
"Vodafone is slap bang in the middle of that transformation. It has the quality networks and providing the data-center services in the middle of that is a no-brainer," said O'Brien. The addition of the data center services will make Vodafone an end-to-end services provider, he said.
Vodafone Ireland is working with Ireland's Electricity Strategy Board (ESB) to create a $560 million fibre to the premise (FTTP) network using the national electricity infrastructure. It will initially extend coverage to 500,000 premises not covered by commercial deployments in 50 towns in Ireland, including Bray, Cork, Galway, Kilkenny, Limerick, Waterford and Wexford, by 2018.