Thales has revealed more details about its sovereign cloud service joint venture with Google in France.
The two companies announced a 'strategic agreement' to co-develop a 'sovereign hyperscale cloud offering' meeting locally-compliant Trusted Cloud requirements in October 2021.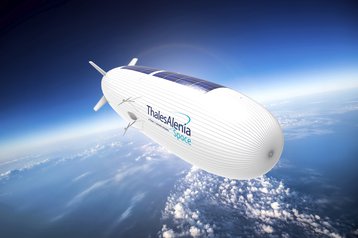 The newly-named company, S3NS, is majority-owned and controlled by Thales and will operate under French law, according to the defense giant.
S3NS will directly operate three data centers in France. Both data center availability and engineering assistance will be available this year already and the recruitment of engineers is due to begin soon.
"The S3NS offering is the best of both worlds: the agility and wide range of services of a cloud hyperscaler combined with the security and data protection of a cybersecurity leader. This step marks the beginning of a technological and industrial adventure which will engage all the French economic players attached to a trusted solution," said Marc Darmon, EVP of Secure Communications and Information Systems at Thales.
S3NS will offer its "trusted cloud" solutions from the second half of 2024 and operate in compliance with the requirements of the "Trusted Cloud" label of France's Information Systems Security Agency (ANSSI).
S3NS' first offering is "Local control with S3NS," which will offer Google Cloud customers in France cloud services with added capabilities to localize clients' data in France or in Europe. Customers will be able to restrict data access for administrative service and technical support solely to European Union locations. Cryptographic control of data access can be achieved with external encryption key management from S3NS.
Cyprien Falque, managing director of S3NS, said: "The creation of S3NS, progress on the definition of our Trusted Cloud offering and the availability of our 'Local controls with S3NS' is the result of many months of collaboration between Thales and the Google Cloud teams. This is a first step and a first milestone this year, before our future solution in compliance with the French 'Trusted Cloud' criteria, which we are working on in parallel."
Thomas Kurian, CEO at Google Cloud, added: "We are very proud to support our partner Thales and its subsidiary S3NS and its first offering in the French market. This collaboration between our teams reflects on the one hand an understanding of the expectations related to digital sovereignty, and on the other hand a real technological trajectory."
Google has announced that it was working with Deutsche Telekom to create a German Sovereign Cloud that provides Google Cloud services from infrastructure managed by T-Systems.
Last year Capgemini and Orange announced plans to establish a new cloud company known as Bleu to meet the stringent sovereignty requirements of the French state & critical infrastructure and resell Microsoft services. Orange, meanwhile, is moving most of its IT to Google Cloud.
There is also the Gaia-X federated data infrastructure initiative, which aims to create a framework for interoperable cloud services that meet European requirements and reduce dependency on large US-based providers.