Google is working with Deutsche Telekom to create a German Sovereign Cloud.
Together Google Cloud and T-Systems will "jointly innovate to develop a large spectrum of next-generation sovereign cloud solutions and infrastructure."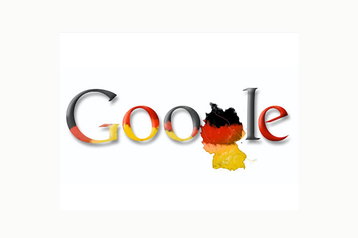 The two companies said the collaboration will allow customers in Germany to host their sensitive workloads on a sovereign cloud and retain the benefits of public cloud services.
The joint offering will be available by mid-2022, and service management and operation of the Sovereign Cloud will be supervised by T-Systems.
"Our joint strategic goal is to support the digitalization of European companies and the public sector as they move operations to the cloud. Together with Google Cloud, we will build a sovereign cloud services portfolio that provides clients with full control over their data, software, and operations whilst leveraging the full power of Google Cloud," said Adel Al-Saleh, member of the Telekom Board of Management and CEO of T-Systems.
T-Systems will reportedly manage a set of sovereignty controls and measures, including encryption and identity management and will exercise a control function over relevant parts of the German Google Cloud infrastructure.
Physical or virtual access to facilities in Germany – including maintenance and upgrades – will be under the supervision of T-Systems and Google Cloud.
"We're committed to helping enable Germany's digital transformation," said Thomas Kurian, CEO of Google Cloud. "Data privacy, security and control are vital to European and German organizations as they digitize their operations. The sovereign cloud solution we are partnering with T-Systems to create will provide public and private-sector organizations with an additional layer of technical and operational measures and controls that ensure German customers can meet their data, operational, and software sovereignty requirements."
The new announcement comes shortly after Google announced plans to expand its Frankfurt cloud region with a new data center and launch a whole new German region in Berlin.
The cloud company said it was 'committed to building trust with European governments and enterprises with a cloud that meets their digital sovereignty, sustainability, and economic objectives,' and will make similar partnerships across Europe in the future.
T-Systems said it was "considering Austria and Switzerland as a next step". Earlier this year Deutsche Telekom opened two new data centers in Amsterdam. The company also operates its own Open Telekom Cloud Infrastructure as a Service (IaaS) designed to meet strict German sovereignty and privacy standards.
The news marks the latest effort to sell the services of US cloud companies in a way that complies with European expectations around data sovereignty. In 2015 Microsoft launched a 'German Cloud' in partnership with Deutsche Telekom.
Subsidiary T-Systems acted as the trustee of the data, but the facilities were still owned by Microsoft. The partnership was killed off in 2018 after limited take-up and added costs. Now, Deutsche Telekom is moving its operations to Azure, and reselling the standard cloud service to customers.
In France, Capgemini and Orange announced plans to establish a new cloud company known as Bleu to meet the stringent sovereignty requirements of the French state & critical infrastructure and resell Microsoft services. Orange, meanwhile, is moving most of its IT to Google Cloud.
Deutsche Telekom, Orange, and Capgemini are members of the Gaia-X federated data infrastructure initiative, which aims to create a framework for interoperable cloud services that meet European requirements and reduce dependency on the large US-based providers.