Deutsche Telekom is opening two new data centers in Amsterdam, the Netherlands.
The German telecoms firm announced it is opening 'twin data centers' in the city with a combined 21,000 square meters (226,000 sq ft) of space to serve its Open Telekom Cloud offering.
"The opening of our cloud data center in Amsterdam strengthens Europe's data sovereignty," said Adel al Saleh, member of the Telekom Board of Management and CEO of T-Systems. "And companies improve their security because European data protection rules apply."
Frank Strecker, SVP of Public Cloud Services at T-Systems, said the company was adding new facilities because it was growing and now had customers in the Netherlands and Germany, as well as across other parts of Europe.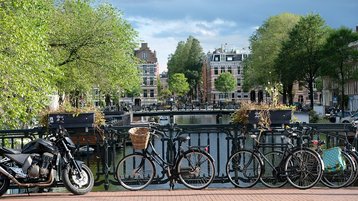 "Because of this demand, we simply needed additional space for our data centers," he said. "Now that we have data centers in the Netherlands, customers can balance their load much better than before."
The two new facilities are 100 percent powered by renewable energy, and the company claims they achieve Power Usage Effectiveness (PUE) of 1.32 and 1.25. The two new sites also offer added redundancy to the company's existing facilities in Biere and Magdeburg in Germany.
Open Telekom Cloud is Deutsche Telekom's Infrastructure as a Service (IaaS) designed to meet strict German sovereignty and privacy standards.
Deutsche Telekom is also part of GAIA-X, a European initiative to provide standardized cloud services through local providers and compete with US providers on issues such as privacy, security, and sovereignty.