Turkish telco Türk Telekom has formed its data center and cloud businesses into a new unit.
The state-owned telco this month launched Türk Telekom Cloud (Türk Telekom Bulut) and a stand-alone website from which it will offer a virtual server, virtual data center, storage, backup, and disaster recovery solutions. The company has emphasized the data sovereignty benefits, noting that data and applications on the platform will be stored in Turkey (recently officially renamed to Türkiye).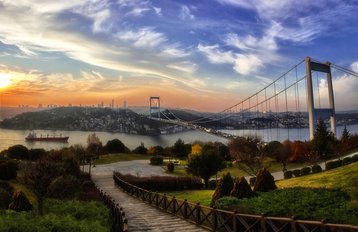 Türk Telekom Product and Service Management Director Fatih Türkoğlu said: "While it is important for corporate customers to strengthen their technology needs in their digital transformation journey in order to stand out from the competition in the global and local markets, cloud investments also play an important role in this transformation journey."
"With our high-speed internet access and large-capacity access infrastructure; In addition to a virtual server, virtual data center, storage services, we provide backup, replication, cyber security services, and many indispensable business applications for every company on a single platform within the scope of business continuity."
It operates three data centers across the country. Two are located in Istanbul; one in the west in Esenyurt and another west in Gayrettepe. A third is located in Ümitköy in Ankara. The three facilities offer a total of 12,700 sqm (136,700 sq ft) of white space.
Türk Telekom was founded in 1995 after being split from the Turkish postal service. A majority stake was sold to Oger Telecom in the early 2000s followed by a listing on the Istanbul Stock Exchange, before the Turkish Wealth Fund bought Olger's stake earlier this year.
Türkiye has a relatively small data center market. Equinix operates one facility in Istanbul it acquired from Zenium in 2017, while Telehouse also operates a facility there in partnership with Teknotel. There are also several local players including Glasshouse and TekNet. Last year Turkcell opened a new data center in Tekirdağ.
More in Colocation & Wholesale