Data center giant Equinix has acquired Zenium's data center in Istanbul, Turkey, paying out $93 million in an all-cash transaction.
The facility, which generates approximately $2.5 million in annualized revenue, will be renamed Equinix IS2.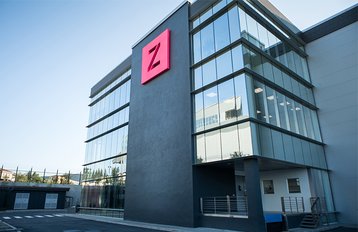 Space for growth
The acquisition includes a total of three buildings and the surrounding land - with one building partially fitted out and two currently remaining empty.
At the moment, the site has 1,500 square meters (16,146 sq ft) of colocation space available, which could be increased to 12,000 square meters (129,167 sq ft) and up to 22MW of critical customer load at full build.
"We congratulate Equinix with this transaction, which enables us to focus on our business in Western Europe," Franek Sodzawiczny, Zenium's CEO and founder, said:
"The technological infrastructure in Turkey is advancing quickly, as businesses are requiring more interconnection to compete. This is a great opportunity and Equinix is now well positioned to drive this exciting data center business forward."
Equinix's EMEA president Eric Schwartz added: "The dynamic evolution of digital technology is disrupting how business is done across all industries, forcing companies to invent new, information-centric business models. These business models rely on interconnection and distributed IT architecture.
"As the Turkish economy continues to grow, Istanbul will become an increasingly important hub for connectivity and technology infrastructure, and this new campus will help Equinix meet this demand from customers across our global customer base."
Equinix already operates one data center in Turkey, which it picked up in its acquisition of Telecity back in 2016.