STT GDC is expanding its campus in Pune, India with two new data centers.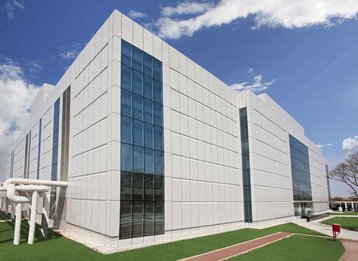 The company is planning to invest Rs 2,000 crore ($241.9m) in the development which will bring an additional 40MW to the campus, for a total capacity of 80MW spread over five buildings.
The new data centers "are expected to go live over the next 12 to 24 months in phases. We also have plans for adding more capacity in future as per the market demand," Sumit Mukhija, CEO, STT GDC India, told the Economic Times.
Mukhija claims that STT GDC's Pune campus is the only one in the country with 100MVA power coming into a 220kV substation. According to Mukhija, the campus can be scaled up to 200MVA and 140MW of IT capacity.
The land for the campus is leased from Tata Communications. STT GDC acquired a 74 percent stake in Tata's data center business in India and Singapore in 2016 and the remaining 26 percent in 2019.
The two new data centers will cumulatively spread over 650,000 sq ft (60,386 sqm). The lease itself will last over 20 years, with STT GDC paying total rentals of Rs 314 crore ($38 million) and payments increasing by 10 percent every three years.
STT GDC's website says that the company currently operates 21 data centers in India, offering a combined IT load of over 220MW
In March 2021, STT GDC acquired a renewable energy deal with Avaada Energy for its data centers in the Maharashtra state, including the Pune and Mumbai facilities.
Earlier this year the Maharashtra government signed $3.9bn worth of Memorandum of Understandings for two new data centers in Pune. Microsoft is also looking to develop in the city, having acquired 25 acres in Pune in October 2022.
More in Construction & Site Selection