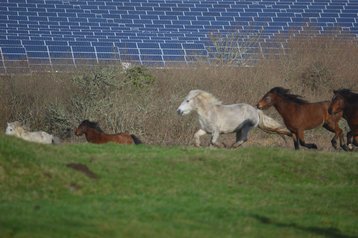 "Ever since the inception of STT GDC India, we have strived towards best practices in innovation and sustainability. This decision reflects our relentless commitment to champion sustainable best practices and lead the industry in a similar direction," said Sumit Mukhija, CEO of STT GDC India.
"Going forward, a significant portion of all incremental power for all our new and existing facilities will come from carbon-free sources. We are also closely working with regulators, government agencies and power generation companies to explore suitable environment and banking regimes that can enable us to eventually reach close to 100 percent net renewable energy in terms of power sourcing for our operational data centers."
STT GDC says 34 percent of the power for all of its Indian facilities comes from renewable sources, and the addition of the Avaada Energy partnership will see the company achieve a carbon reduction of 456,500 tonnes of CO2 emissions by 2025.
The company didn't specify the type of renewable energy it will be using, but last year Avaada announced it was investing in a 350MW solar farm in Maharashtra, due to go live in January 2022