Singapore Technologies Telemedia (ST Telemedia) is to buy a majority stake in the data center business of Tata Communications, which has been on sale for nearly a year. The deal, valued at around $170 million, sets up a joint venture, with Tata keeping a minority stake.
ST Telemedia will buy 74 percent of the data centers in India and Singapore owned by Tata Communications, as predicted by reports back in February. Tata will keep the remaining 26 percent, and shift its focus back to its core business of networks and managed services. ST Telemedia has been the front runner to buy the data centers since soon after they were put on the market.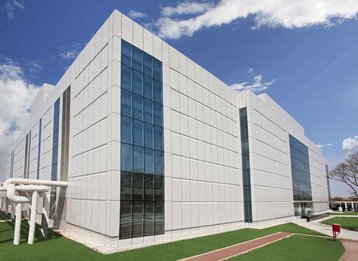 Tata for now
Tata Communications, part of the giant Tata conglomerate, rapidly built up a massive data center portfolio, mostly through acquisitions in 2013 and 2014. The organization runs about a quarter of India's data centers.
The company says it has more than a million square feet of data center space, in 44 facilities. Previous reports have implied that most or all of these facilities are in India, but in fact they are distributed around the world, including Singapore, the US and the UK, and this deal only affects data centers in India and Singapore.
In India, Tata has 14 colocation data centers in cities including New Delhi, Mumbai, Bengaluru, Chennai, Kolkata and Pune, In 2014, Tata transferred these sites to an independent subsidiary, Tata Communications Data Centers (TCDC), and then in 2015 decided that actually owning data centers within India is not core to its business there, and set about selling a majority stake in the business.
When this deal goes through, the TCDC data centers, along with Tata's three facilities in Singapore, will be a joint venture, effectively run by ST Telemedia Global Data Centres (STT GDC). This group has a stake in data centers in all major economic areas, and last year bought a stake in Virtus of the UK.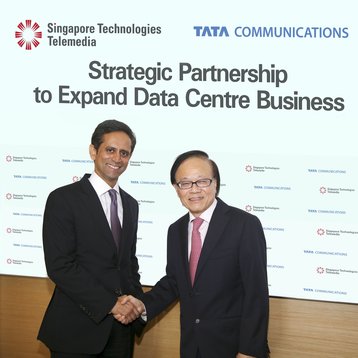 Paying down debt
"I think Tata's priority here is to raise cash and pay down some of its debt," said Adi Kishore, analyst at DCD Intelligence. "Their Indian portfolio was probably the most attractive to ST Telemedia, which wants to expand in India and China. Long-term Tata would like to migrate its business to managed services and cloud."
"We have been proud of the tremendous growth of our data centre subsidiary over a relatively short time," said Vinod Kumar, managing director and CEO of Tata Communications. "This new joint venture partnership will now allow us to hone our strategic focus on advanced services within the data center that enable digital transformation for our customers, in addition to infrastructure services. Our new partnership also gives us the opportunity to redeploy capital behind other areas of our business."
Sio Tat Hiang, executive director of ST Telemedia, said: "The addition of India to the STT GDC network will be a major impetus to advance the company's ambition to be a significant global data centre service provider. We are pleased to partner with an established company like Tata Communications."
Contrary to earlier reports, this deal leaves Tata with a data center business, which will sell services within those TCDC sites in India and TC facilities in Singapore that will now be owned by the joint venture, and also in the other 27 apparently still owned by Tata Communications.
"Looking ahead, I am confident that our customers can expect the same high levels of service as they receive today and a partner who will bring additional offerings to enable their cloud and ecommerce growth," said Rangu Salgame, CEO of the service provider group at Tata Communications.
A statutory filing values the entire business at SG$232 million, and INR 31.3b.