ST Telemedia Global Data Centres (STT GDC) has acquired Tata Communications' remaining 26 percent stake in STT Tai Seng, a cluster of three separate colocation facilities in Singapore.
Cluster of three facilities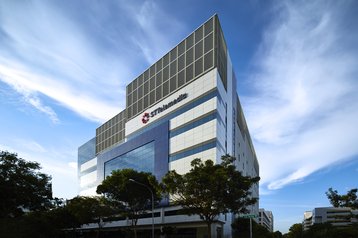 Parent company Singapore Technologies Telemedia purchased a 74 percent stake of Tata's data centers in India and Singapore in 2017 as part of a joint venture deal.
In Singapore, the three facilities from the deal are jointly identified as "STT Tai Seng," with two located in Tai Seng in the eastern part of Singapore, and one in Jurong in the west. STT GDC has since built STT Defu 2 and started work on STT Loyang, bringing its total portfolio of data centers in Singapore to seven.
The announcement means that STT MediaHub, a joint venture with StarHub, remains the only joint venture facility for STT GDC in Singapore, for which it holds a 70 percent stake. STT's strategic partnership with Tata remains unchanged for the data centers in India.
"[STT GDC] continues to see robust growth opportunities in the Singapore data center colocation market," the company told DCD in a statement. "With full acquisition of the Singapore business, it reflects our commitment and continued confidence in the market.
"Following this transaction, STT GDC and Tata Communications remain strategic partners in our joint venture in India, where we continue to extend our market leadership amidst strong growth opportunities in several hub markets in India."