UK data center operator Stellium Datacenters is implementing solar panels and battery storage at its Newcastle facility.
Stellium worked with Total Data Centre Solutions (TDCS) to deploy a containerized 2.3MWh battery storage solution and rooftop solar photovoltaic system at the data center. The new system is expected to displace ~380,000kWh of imported power from the grid, and has the potential to scale up if needed.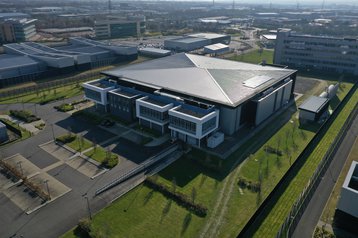 Paul Melon, operations director at Stellium, said: "At Stellium, we and our clients are well aware of the impact of data centers on the environment and we continuously research and implement every available solution to reduce our carbon footprint.
"This is a highly attractive proposition from TDCS and EOS as there is no expenditure from Stellium involved - in effect funded by sharing the savings and revenue associated with it in the power used on the site. Stellium offers EOS a property lease and in accordance with a benefits share mechanism, they pay us a monthly variable rent."
The solar/battery solution will also reduce the data center's carbon footprint by around 125.9Mt of Co2 per annum.
Brian Clavin, head of battery energy storage at TDCS, said: "This is a smart solution for any data center operator wishing to reduce their carbon footprint and power costs. At no cost to the operator, it is paid for on a shared savings and revenue model."
Stellium's Newcastle data center is an up-to-80MW carrier-neutral facility and home to the Newcastle Internet Exchange which opened in February 2021. The campus is also home to the landing station for the Altibox Carrier/NO-UK cable from the Nordics and mainland Europe.
In 2021, Digital 9 Infrastructure acquired the shell and core freehold of one of the buildings, though Stellium continues to operate and occupy the facility under a 25-year lease, which has 23 years remaining.