Digital 9 Infrastructure (D9) has acquired a Stellium-operated data center and subsea fiber landing station in Newcastle, UK.
The company this week announced it has bought SeaEdge UK1 for £15 million ($19.8m). The facility has 10.6MW of capacity. SeaEdge UK1 is the UK's only landing point for the North Sea Connect cable which is owned and operated by D9's Aqua Comms. It is also a landing station for the NO-UK subsea cable.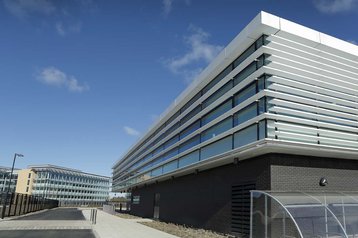 The facility is occupied and operated by Stellium Data Centers via a 25-year occupational lease that has over 24 years remaining.
Managed by Triple Point Investment Management, D9 raised £300 million ($422.9 million) in a March IPO, and then acquired submarine cable owner Aqua Comms for £160 million ($215m). In June, it raised another £175 million ($246.7m). It bought Icelandic data center company Verne Global for £231 million ($320m) in September.
"Data centers form a key part of the digital infrastructure backbone," said Thor Johnsen, head of digital infrastructure at Triple Point. "We are pleased to support the Stellium operations through our ownership of the SeaEdge UK1 asset. Stellium offers customers robust transatlantic and intra-Europe connectivity, as well as access to the Newcastle Internet Exchange (NCL-IX). This level of connectivity is key in delivering on D9's strategic ambition and bridging the connectivity divide.
"We are thrilled to add SeaEdge UK1 to the growing D9 portfolio and look forward to updating investors on further opportunities in due course."