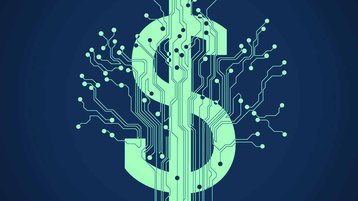 Digital 9 will be externally managed by Triple Point Investment Management, and up to £160 million ($219.8 million) of the listing's proceeds is expected to be invested into Aqua Comms, which owns and operates 20,000km (12,400 miles) of trans-Atlantic sub-sea fiber systems.
"Digital 9 Infrastructure is an opportunity to invest in the true backbone of the Internet," said James Cranmer, managing partner of Triple Point Investment Management. "The pandemic has only accelerated the fundamental transition to a digital economy whose growth was already unstoppable."
"From day one, DGI9 will deliver returns underpinned by 20-year plus contracted revenue from some of the largest companies in the world, including Facebook, Apple, Amazon, Netflix, Google, and Microsoft.
Triple Point manages more than £1.8 billion ($2.47 billion) on its books, including large-scale investments in solar, hydro, and digital infrastructure projects. It is one of a number of companies looking to the stock market to fund investments in digital infrastructure.
Cordiant Capital is looking to raise £300 million ($412.1 million) via IPO for a digital infrastructure fund by selling shares on the London Stock Exchange that will invest in will invest in data centers, fiber optic networks, and cell towers in the UK, Europe, and North America. In the US, special purpose acquisition company Power & Digital Infrastructure Acquisition recently filed to go public on the Nasdaq with the aim of raising $250 million to invest in energy and electrical grid companies serving data centers and other high-density energy consumers.