A new Internet exchange is to open in Newcastle, UK, on 11 February.
The Newcastle Internet Exchange (NCL-IX) is built and operated by Stellium Data Centres, a data center firm based in the city in the north east of England.
"Being the first Internet exchange of its kind in the Newcastle region, we anticipate strong demand from content networks, Internet service providers, regional ISPs and enterprise customers," said Gerry Murray, chief communications officer at Stellium Data Centres.
"Our research shows that there is tremendous need for a neutral Internet exchange that provides a reliable, quality interconnection and peering point."
OPINION: Why IT infrastructure could be the difference-maker in the tight OTT media race
Can Newcastle become an exchange hub?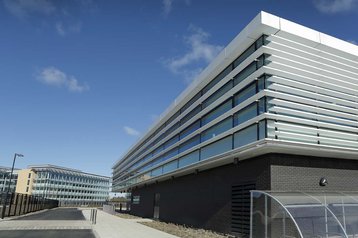 NCL-IX will provide peering exchange services for the North of UK and Stellium hope the cable will position Newcastle as a major center of national and regional network connectivity and act as a hub for data transfer between the USA and Northern Europe. Founding members of the NCL-IX include Zayo Networks, Aspire TS, and IX Reach (a BSO company).
Stellium says it has committed to operating NCL-IX on a neutral, not-for-profit basis until such time both the exchange is self-sustaining, and the connecting networks wish to transfer it into a member-owned company limited by guarantee.
Based in Newcastle, Stellium is the UK's only landing point for the North Sea Connect cable, which links the UK and Denmark via the North Sea and avoids London. The NO-UK cable is the only other cable to land in the north east, and crosses to Norway.
For more breaking data center news, features, and opinions, be sure to subscribe to DCD's newsletter