Stack Infrastructure is partnering with ESR Group are partnering to develop a new data center campus in Osaka, Japan.
The companies this week announced a joint venture to jointly develop and deliver 72MW of data center capacity in Osaka's eastern suburb of Keihanna.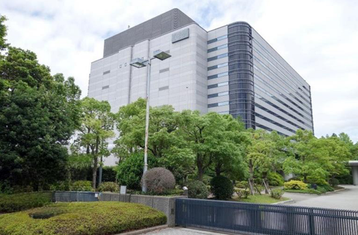 Construction of the first of three buildings will commence in Q4 2023 and will be ready for service in Q2 2025; the facility will be operated under the Stack brand.
"Osaka is Stack's sixth APAC market in 12 months since our entrance into the region, including the expansion of our footprint in both Japan and Australia to over 100MW each," said Pithambar (Preet) Gona, CEO of Stack APAC. "This campus further deepens our partnership with ESR, allowing us to combine our capabilities to meet our clients' strategic requirements in existing and emerging Tier 1 data center markets."
Diarmid Massey, CEO of ESR Data Centres, added: "ESR's strong regional development capability in Tier 1 data center markets ensures we are well-positioned to continue to aggressively develop data center facilities across Asia Pacific. Our partnership with Stack enables us to leverage our respective strengths to target hyperscale customer growth in key markets."
In September Stack announced a partnership with logistics real estate firm ESR for a new data center in Seoul, South Korea. The two companies announced a joint venture to jointly develop a 48MW data center site in Incheon, with construction of the single building will commence in Q1 2023 for a Q4 2024 completion date. The facility will be operated under the Stack brand.
ESR is one of a number of logistics & warehouse industrial real estate firms looking to move into the data center space. The likes of Prologis, GLP, Segro, P3, and others are also looking to develop facilities in the US, Europe, and Asia Pacific. ESR recently closed a $1 billion data center development fund and plans to build 300MW of data centers across APAC.
The group, with backing from investors such as Warburg Pincus, has plans to build a data center ecosystem across the region - buying a data center in Osaka in April 2021, which it plans to develop into a three-facility campus. It is in the process of converting a cold storage facility in Hong Kong into a 40MW data center, and announced plans for a 20MW data center in Tokyo earlier this year. ESR said it is developing a portfolio of data centers in Hong Kong, Osaka, Tokyo, Seoul, Sydney, Mumbai, and Singapore.
Stack was launched by investment firm IPI Partners in early 2019 after merging former Infomart and T5 assets into a new wholesale colocation provider. Though traditionally focused on the US, Stack has recently made major moves to expand internationally. The company announced plans to expand into APAC in October 2021 and subsequently began development on a 36MW campus outside Tokyo, Japan. The company recently partnered with Australian real estate developer Hickory and is planning facilities in Melbourne, Perth, and Canberra.