Stack Infrastructure is to expand into Australia, with plans to develop facilities in three cities.
The company this week announced a partnership with Australian real estate developer Hickory.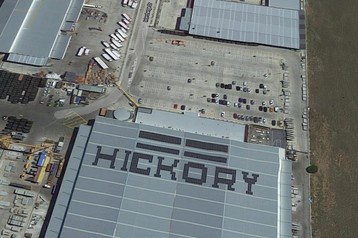 Stack Australia is currently developing a 72MW campus in the Truganina area of Melbourne. The site is expected to be delivered early in 2023 and will include two 36MW buildings currently under construction.
The company is also planning a 28MW data center in Hume, Canberra, and a 24MW data center in Wangara, Perth. Both projects have received development approval and are due to break ground in Q3 2022, with delivery expected in the second half of 2023.
As part of the partnership, Hickory's data center management team led by Joel O'Halloran, Michael Gunton, and James Veness will join Stack.
"Stack's expansion into Australia, building on our recent Japan development, exemplifies our focus on establishing a scalable presence in core regional markets that are strategically important to our clients," said Pithambar (Preet) Gona, Stack's CEO - APAC. "The partnership with Hickory demonstrates our ability to leverage our partnership model and expertise to the benefit of our customers while attracting leading data center talent regionally to the Stack platform"
"Hickory is well-positioned to help concurrently develop efficient facilities across three key locations," said Michael Argyrou, CEO of Hickory. "Partnering with Stack enables us to leverage an outstanding global operating platform and innovative capital solutions to target hyperscale customer growth in key markets."
Founded in 1991, Hickory develops commercial, residential, and mixed-used buildings across Australia. The company first announced its ambition to move into data centers in June 2021, announcing a 25,000 sqm (269,000 sq ft) facility in Melbourne. It broke ground on the project late last year and added plans for a facility in Canberra. It seems Stack has acquired Hickory's developments.
Stack said the transaction is subject to review by the Foreign Investment Review Board (FIRB) and approval by the Australian Commonwealth Treasurer under Australian foreign investment rules.
Stack was launched by investment firm IPI Partners in early 2019 after merging former Infomart and T5 assets into a new wholesale colocation provider. Though traditionally focused on the US, Stack has recently made major moves to expand internationally.
Last year IPI acquired both Supernap Italia and Digiplex, and in March of this year rebranded both under the Stack name. Last month Swiss data center company Safe Host was acquired and also rolled into Stack.
The company announced plans to expand into APAC in October 2021 and subsequently began development on a 36MW campus outside Tokyo, Japan.