Logistics real estate firm ESR Cayman Limited has received planning permission to convert a cold storage facility in Hong Kong into a 40MW data center.
The Hong Kong Economic Times reported the Town Planning Board this month announced that the project will be approved under certain conditions.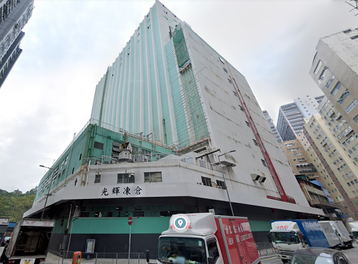 The brownfield site is a 15-story building occupying a 3,214 sqm (34,600 sq ft) plot. The development would see seven floors of data halls installed, while the remaining floors would contain a mixture of office, E&M, generator, cooling, and water treatment spaces. The renovation would add around 2,450 sqm (27,370 sq ft) of space to the ground and lower ground floor, taking the total floorspace to around 32,700 sqm (352,000 sq ft).
ESR acquired the building in May 2021, saying it planned to convert a newly-bought asset into a 40MW data center. The company reportedly bought the facility from the family of the late local tycoon Tang Shing Bor for $230.8 million. The company filed for planning permission in November last year.
Despite being headquartered there, the move represented ESR's first acquisition in Hong Kong.
The group, with backing from investors such as Warburg Pincus, has plans to build a data center ecosystem across the region - buying a data center in Japan in April, which it plans to develop into a three-facility campus. ESR shareholders recently approved the $5.2 billion acquisition of ARA Asset Management. ARA has a data center footprint through its LOGOS Group subsidiary, which recently partnered with Pure Data Centres for a 20MW facility in Indonesia.
The firm's data center portfolio consists of six owned development assets totaling 260MW across Hong Kong, Osaka, Sydney, Mumbai, Jakarta, and Singapore. In its 2021 annual results, ESR said data centers were a "key strategic focus" for the company going forward.
"With the closing of the ARA acquisition which brings together Logos to form a multi-pronged platform, the enlarged ESR Group has a combined data center pipeline of over 1,200MW of capacity across the region," the company said. "E-commerce acceleration and digital transformation will continue to drive demand for logistics infrastructure and data centers."
ESR is one of a number of logistics & warehouse industrial real estate firms looking to move into the data center space. The likes of Prologis, GLP, Segro, and others are also looking to develop facilities in the US, Europe, and Asia Pacific.
More in Construction & Site Selection