Sri Lanka telco Dialog Axiata confirmed that it has held successful 5G mmWave trials.
It's claimed to be the first of its kind in the country, and was carried out via Dialog's wholly-owned subsidiary Dialog Broadband Networks.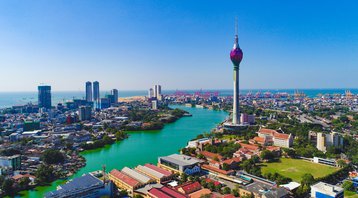 During the testing, Comms Update reports that Dialog achieved 5G download speeds of more than 4Gbps while in Non-Standalone mode (NSA) using mmWave frequencies.
According to the operator, the deployment of mmWave will help underpin low-latency industry applications including industrial automation, healthcare, intelligent transport systems, and VR in the future, while also enhancing fixed broadband performance.
Meanwhile, the operator has also revealed plans to switch off its 3G service this year in an effort to free up spectrum for its 4G service.
"This decision comes as part of Dialog Axiata's ongoing efforts to provide the best possible mobile experience for its customers and is part of its continued efforts to introduce best-in-class, next-gen technologies to Sri Lankan consumers," said the company in a press release.
Dialog's 3G network currently accounts for less than one percent of Dialog's data traffic, the operator added. The operator has no plans to retire its 2G network anytime soon, however.
This is very much in line with operators around the world, with US giant Verizon recently sunsetting its 3G service on December 31, 2022.
Last month, Orange Slovakia detailed plans to shut down its 3G network this year, while Lithuanian telco Telia Lietvua retired its 3G network, and Greenlandic telco Tusass also confirmed it will discontinue its 3G services in 2023.
Meanwhile, Telecom Italia shut off its 3G network in October, while other operators in Australia, Belgium, New Zealand, and South Africa have outlined proposed shut-off dates.